Worldwide Shipment & Deliveries
Question ?
Request a quote to ship your excess baggage and personal belongings.

Items weighing up to 25kg can be send for one simple price. The maximum size you can ship is 70x50x40cm. 

Once you provide all the necessary details, our team will generate a quote. Once you accept the quote the shipment will be confirmed.


You can order boxes and packing materials when you book your shipment. 
Shipping normally takes 7-10 days.
Full tracking available.
If you have any specific requirements or questions please contact us.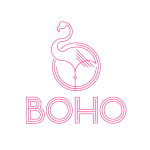 At Boho Student
★
★
★
★
★
☆
☆
☆
☆
☆
4.8 / 35 notes
Worldwide Shipment & Deliveries