Weekly cleaning service includes all cleaning equipment and materials and costs £40/visit.

We'll even supply all our own cleaning equipment and materials

Our Regular Cleaning Services Include:
✔︎ All Rooms: Wipe/Dust/Polish all furniture, fixtures & fittings, skirting boards, light fixtures, ledges, décor, doors. Vacuum/Mop all floors, carpets, rugs and stairs, Tidy up clutter, Remove cobwebs, Clean glass surfaces, Clean interior windows and sills, Empty waste bins
✔︎ Kitchen: Clean all appliance fronts, worktops, sink/taps, Wipe cupboard fronts, table and chairs, Clean Microwave inside and out, you can even add extras (see notes)
✔︎ Bathrooms: Clean showers, baths, sinks and taps inside and out, Scrub and disinfect toilet, Clean, dry and shine all mirrors, chrome and tiles, Wipe cabinet fronts, Clean all shelves & fixtures (see notes)

Customer Ratings:
★★★★★ 2 JANUARY 2020
Hard working, good communication and detailed

★★★★★ 23 DECEMBER 2019
Excellent communication and execution

★★★★★ 12 NOVEMBER 2019
Great professional work, great communication and execution from the whole company and cleaner

Notes: 
While our colleagues are flexible and will work around your requirements, please ensure our colleagues have access to the areas that require cleaning. Please remove all items from kitchen cupboards, fridge freezers and bathrooms prior to our arrival (if you have added an appliance clean). 
You can even add extras in our Add-ons section such as cleaning of over, carpets, fridge and much more. 
For safety reasons we will not clean inaccessible exterior windows and we will require hot running water and electricity.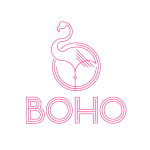 At Boho Student
★
★
★
★
★
☆
☆
☆
☆
☆
4.8 / 35 ratings
En-Suite Apartment Weekly Clean